Community supported agriculture
Aside from growing it yourself, we can't think of a better way to get the freshest, most seasonal and local ingredients than buying direct from the farm. A CSA membership means a stronger connection to the food you eat, it contributes to our local economy, and helps ensure Concord's agricultural history continues for future generations.
We believe that the best quality produce comes from the best quality soil, and for that we spend all season building up the structure and nutrients using techniques like cover cropping, crop rotation, and compost application. We hope to share this taste of our farm with you!
Full Shares cost $800 (feeds 3-4 ppl)
Half Shares cost $500 (feeds 1-2 ppl)
weekly pickup from mid-june through november
Market-style program whereby members select their own produce from that week's harvest
weekly e-newsletter with harvest info, farm news & recipes
Grown using organic practices without the use of synthetic pesticides or herbicides
members only discounts, events and more included in price of share
Cooking school
creating a community of cooks
Imagine being side-by-side in the kitchen with professional chefs discovering new dishes and learning first-hand new techniques and refining your cooking skills, all in a quintessential New England farm setting. Led by Chef Aaron Furmanek, our classes offer a truly unique experience of intimate hands-on instruction taught in an old world cottage with a fully outfitted kitchen, featuring an 8-burner professional range and an array of specialty cooking equipment. During the growing season, guests use fresh ingredients from the herb and vegetable garden just steps from the teaching kitchen. Once the meal has been prepared, you will enjoy your handiwork in our rustic dining room.
Classes are limited to 10 people, and generally fill up quickly. If a class is sold out, please give us a call and we can put you on our waitlist. To get the latest news about class schedules, please join our mailing list.
upcoming classes
* Gift cards can be purchased in any denomination and can be used at both Saltbox Farm and Saltbox Kitchen.
PRIVATE COOKING CLASSES
Looking for a new, fun way to celebrate with friends and family? We offer private cooking classes for up to 14 guests - perfect for family gatherings, birthday parties, bachelorette parties, corporate team-building, client events, or any other occasion. Classes feature personalized menus and the impeccable service we are known for with our full-service catering and private events business. Please just give us a call!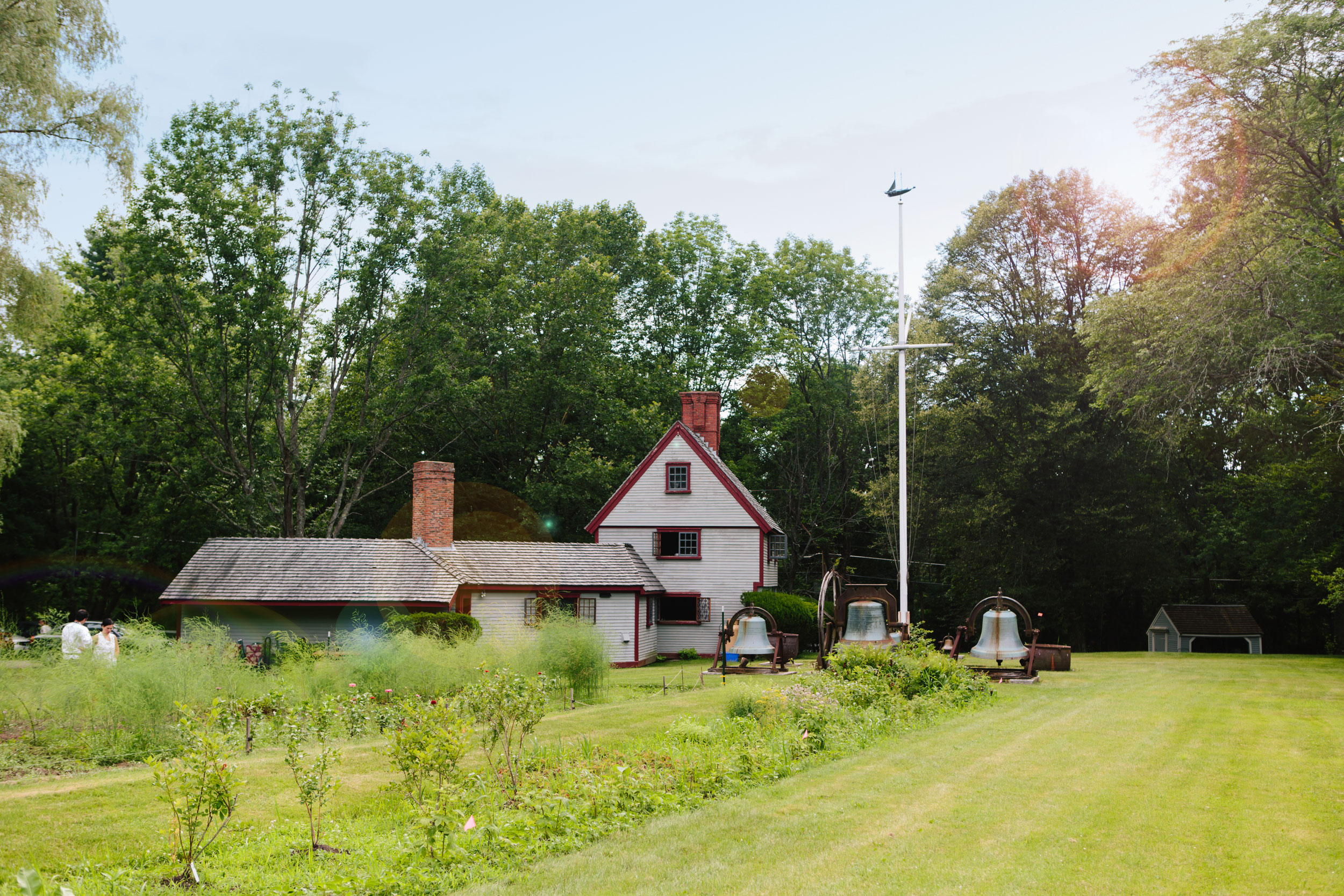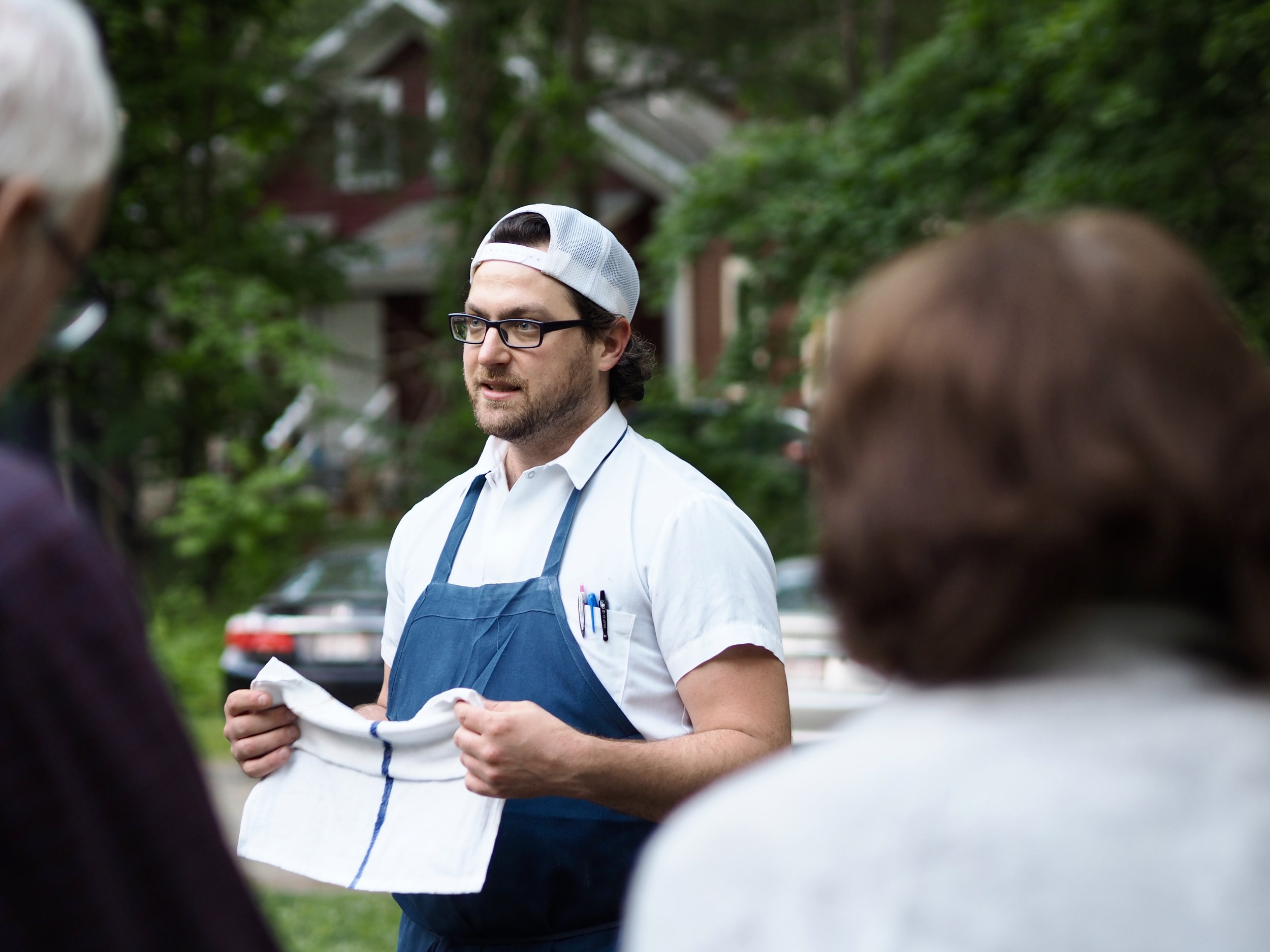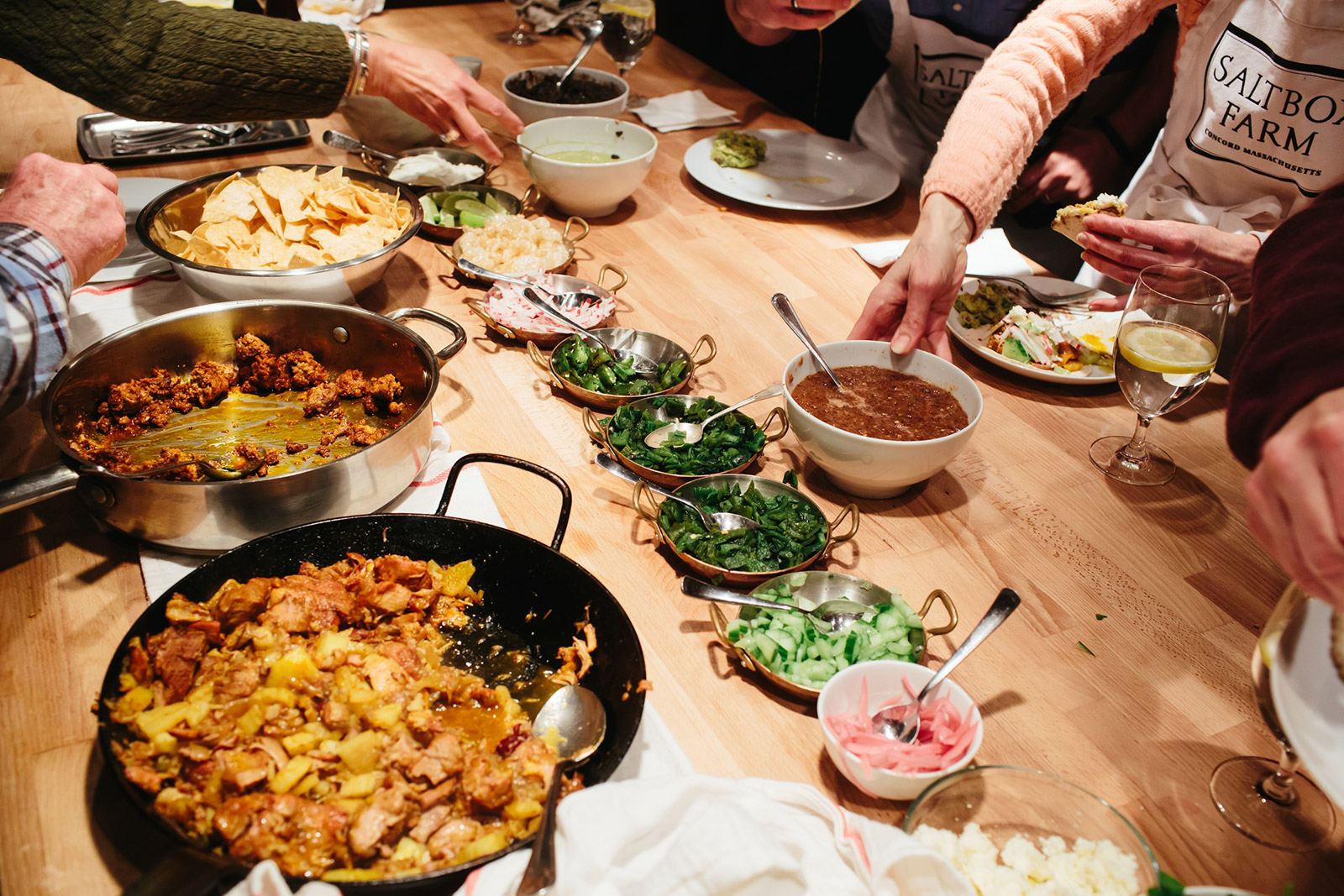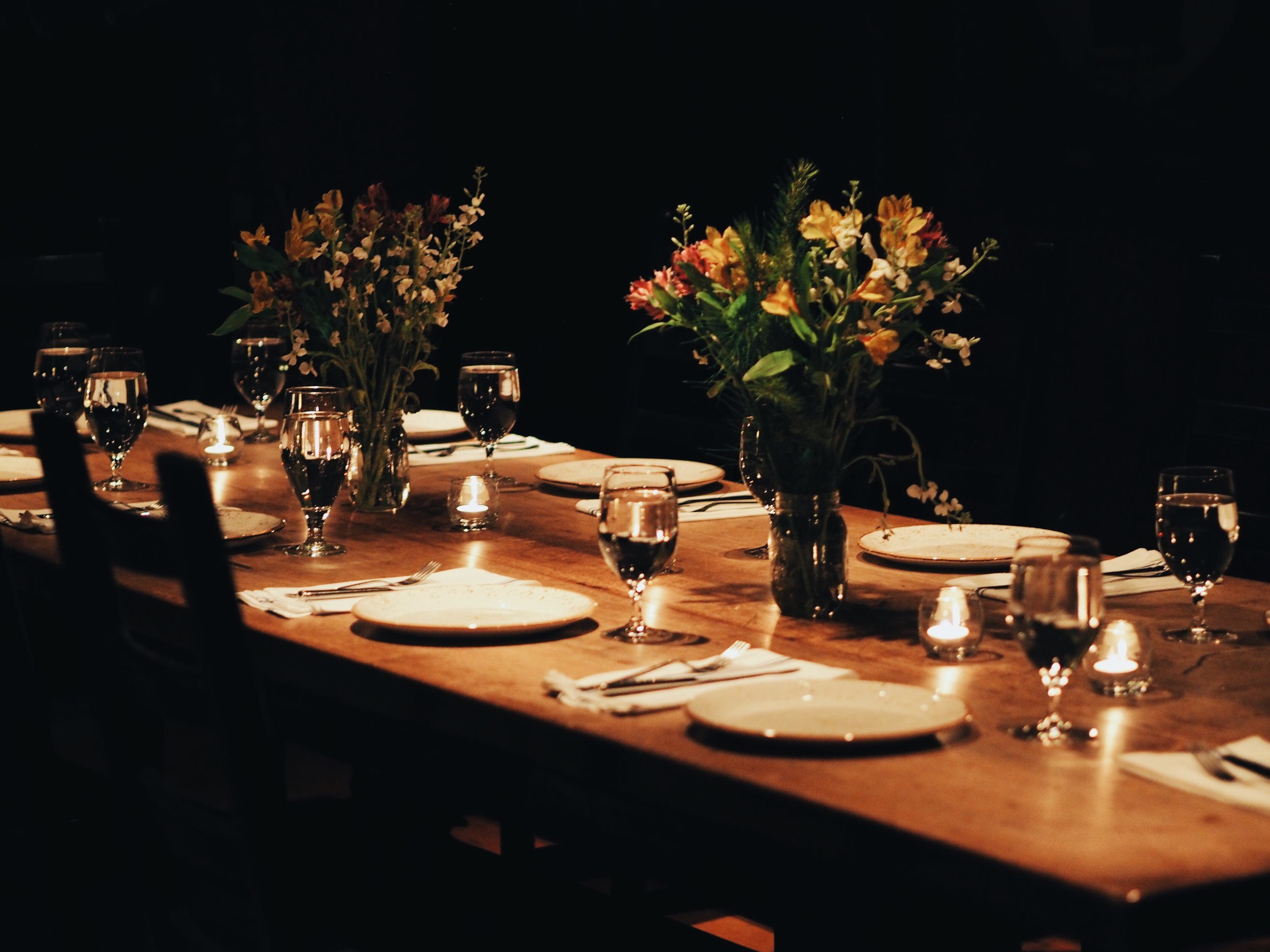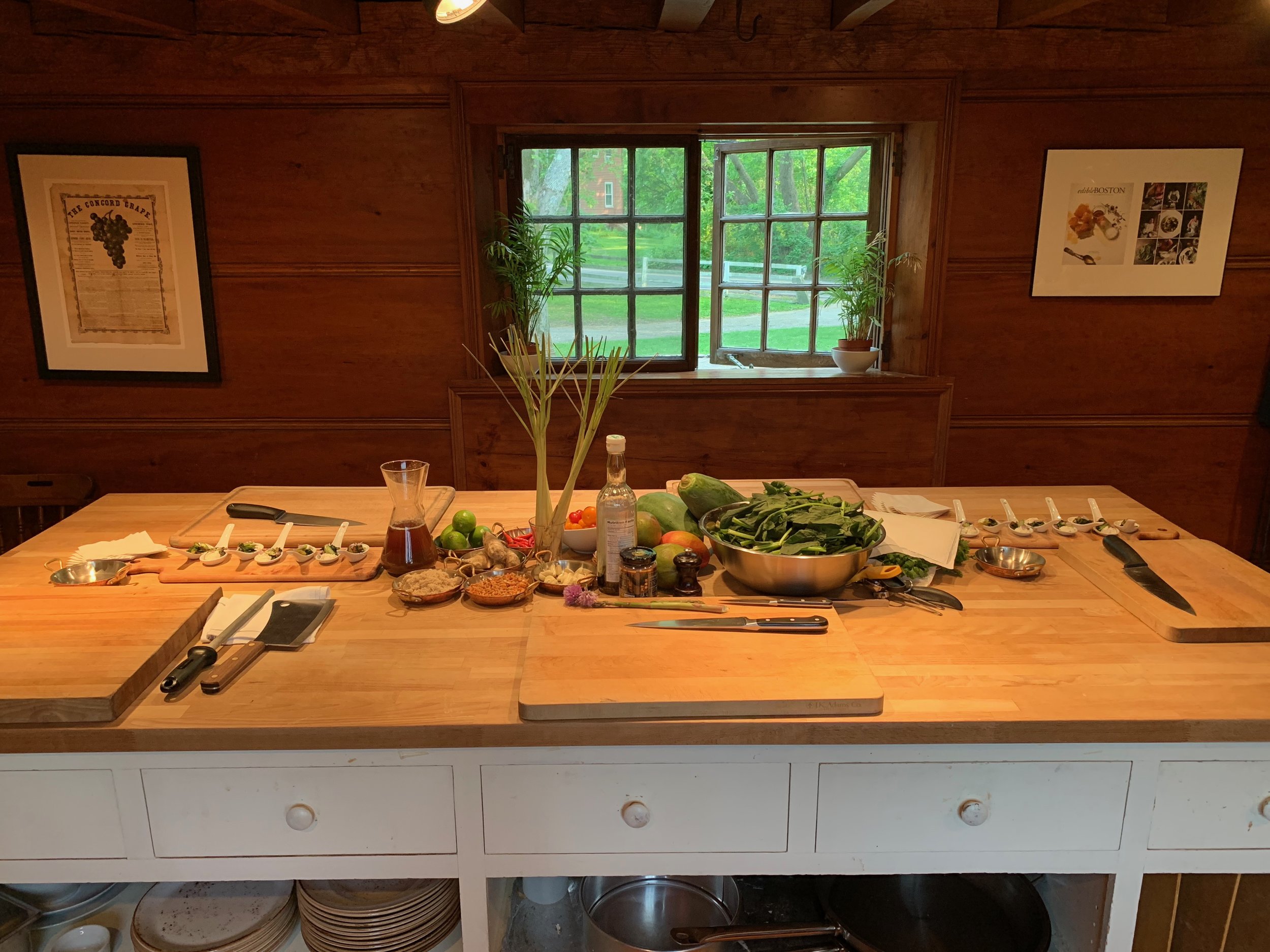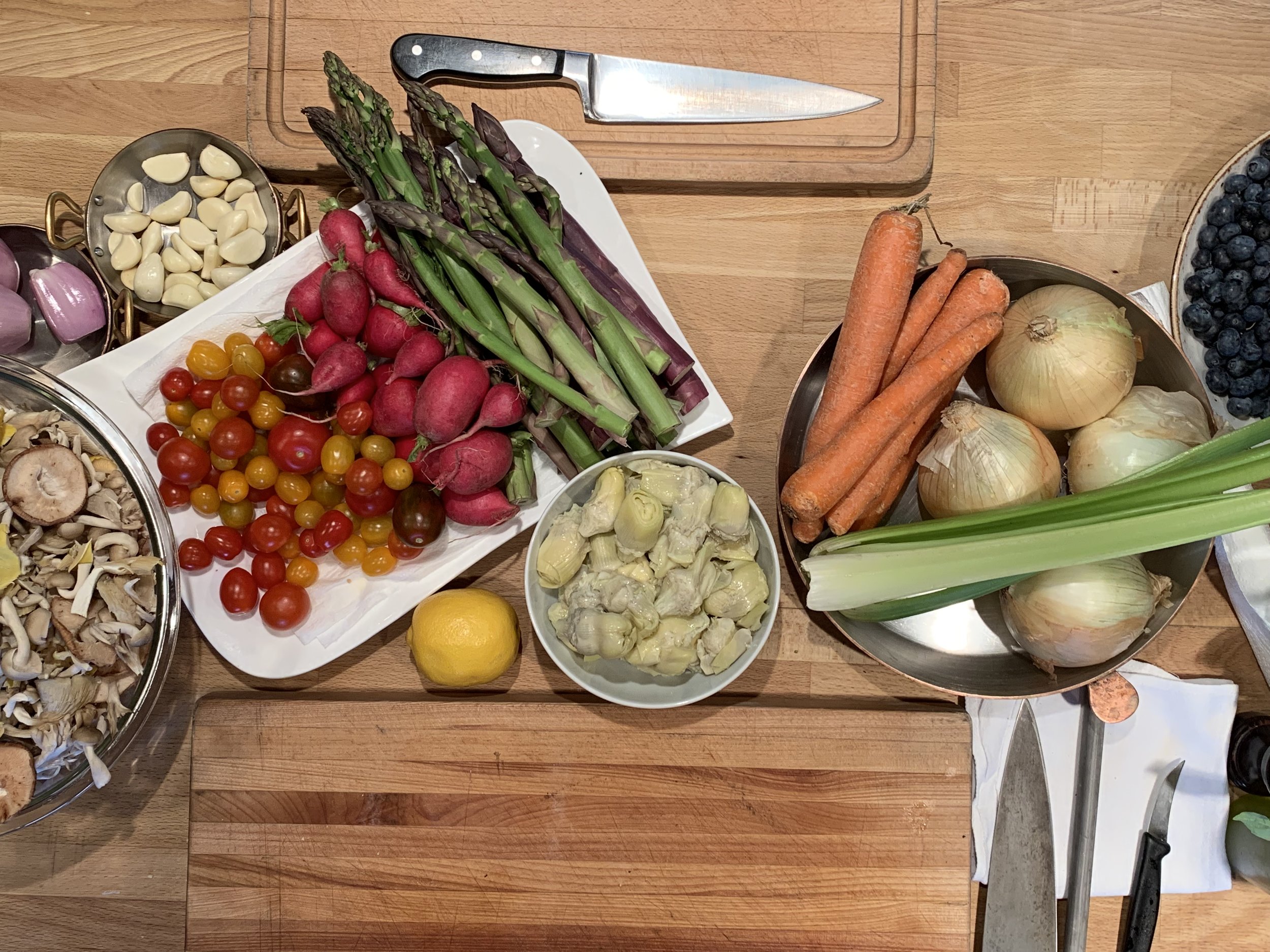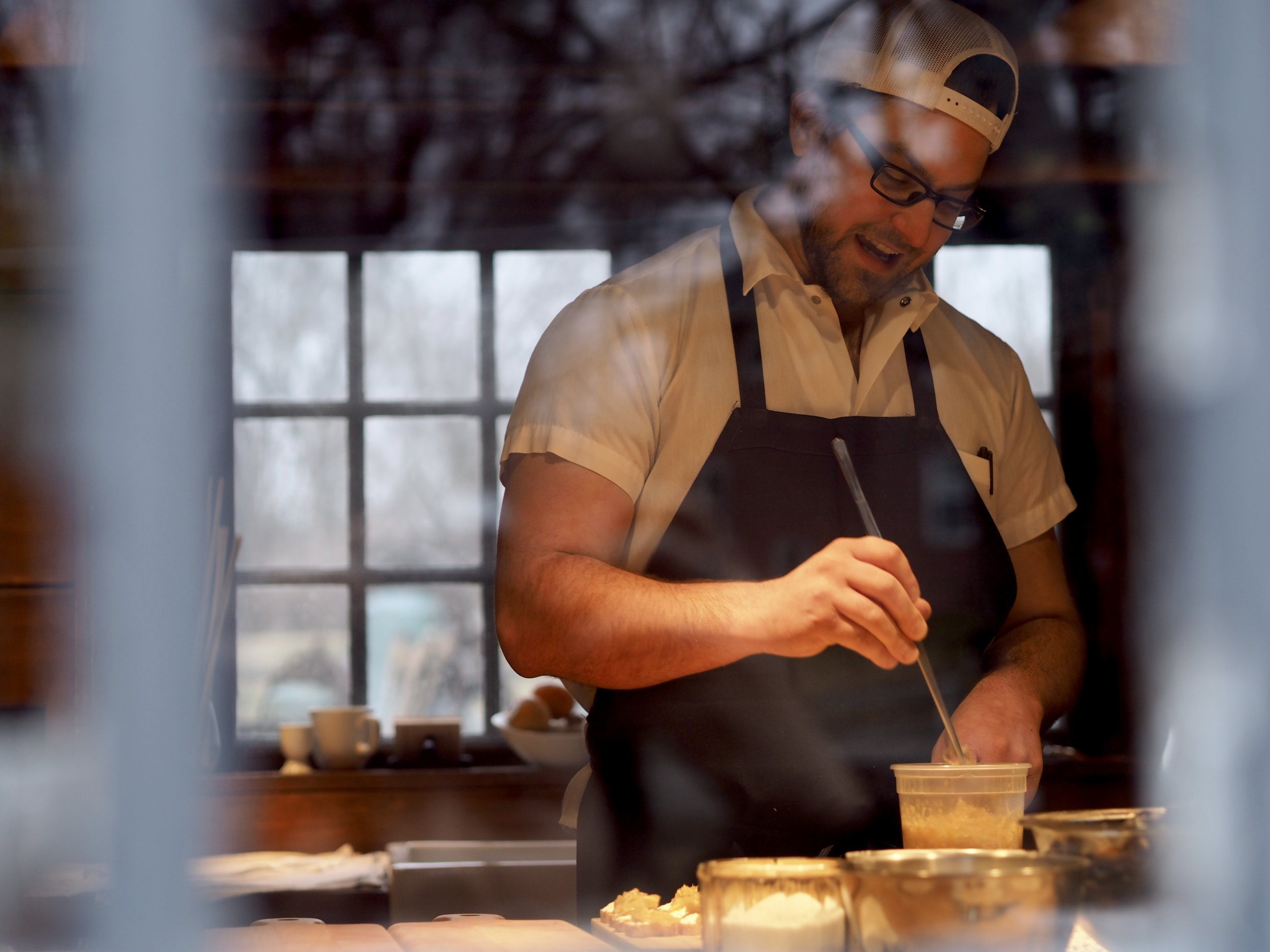 private Events at saltbox farm

Saltbox Farm can be rented for a variety of private events, including weddings, farm dinners, cocktail parties, or anything else you can dream of.
At the farm, we can host up to 14 guests for a private cooking class in our intimate, rustic farmhouse that's home to The Cooking School at Saltbox Farm. Private cooking classes are perfect for small gatherings such as birthdays, bachelorette parties, or corporate team-building events.
For larger groups, we can accommodate a variety of events outside in the fields of our working farm, a singular experience in a one-of-a-kind setting. Imagine long family-style tables set up between the rows of grapes, or in the shadows of the hop yard. Table settings could include just-picked flowers alongside dishes that include food grown right at the farm paired with beer made from Saltbox Farm hops.
Regardless of the size of your event, our award-winning catering team will assist you with every detail, from menu selection and wine pairings to rentals and even on-site event coordination services the day of your event.